Results / Chichester YC Open Chichester YC - 30/04/2022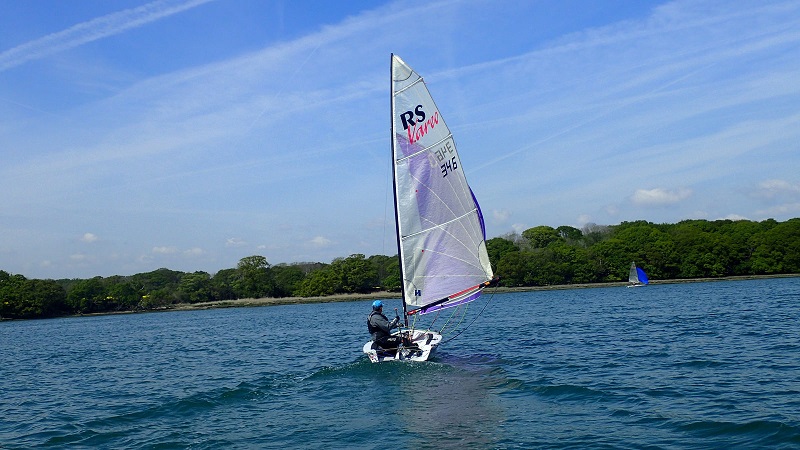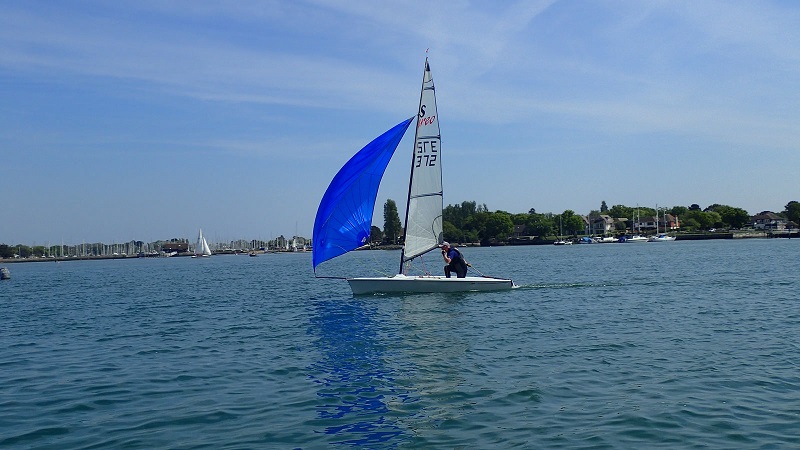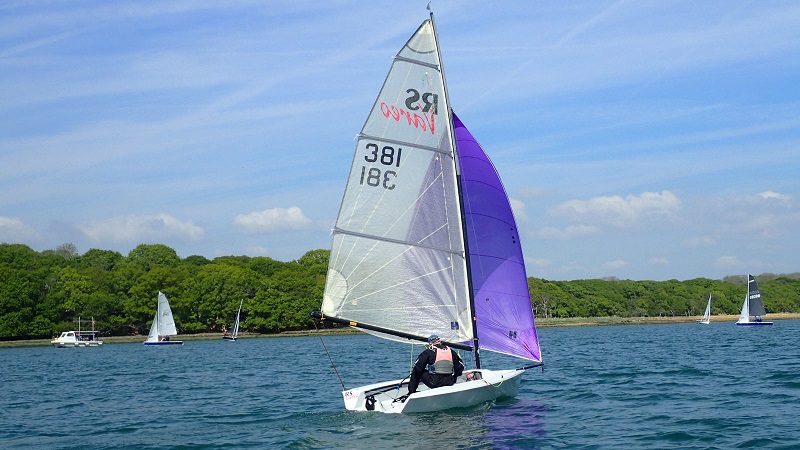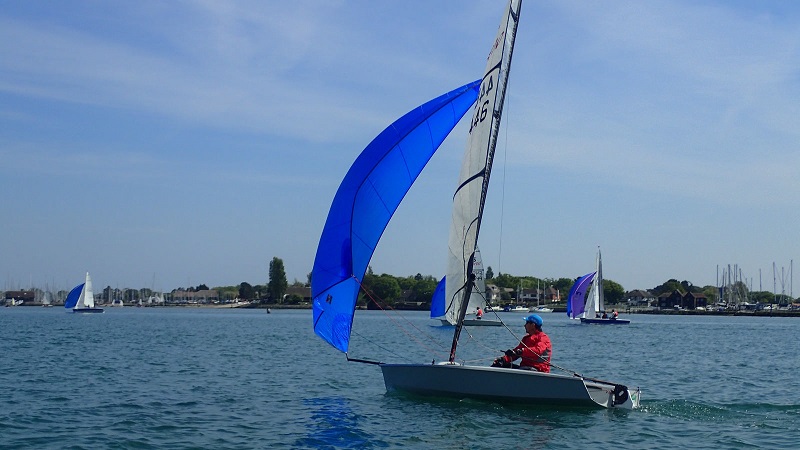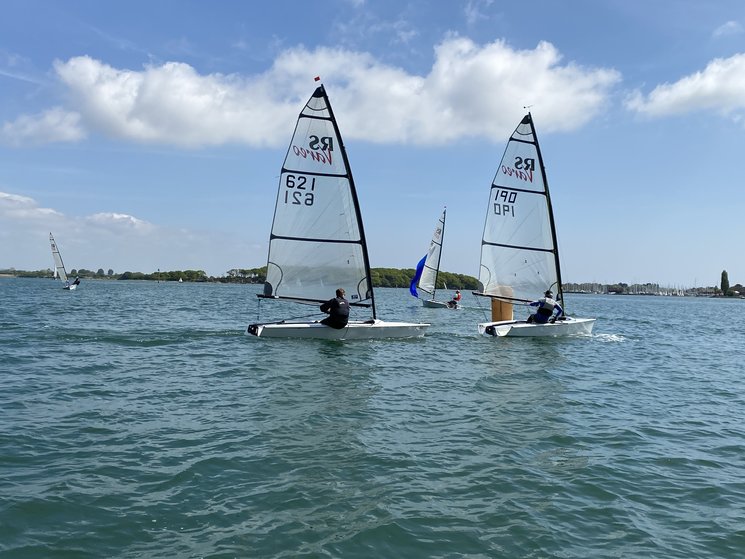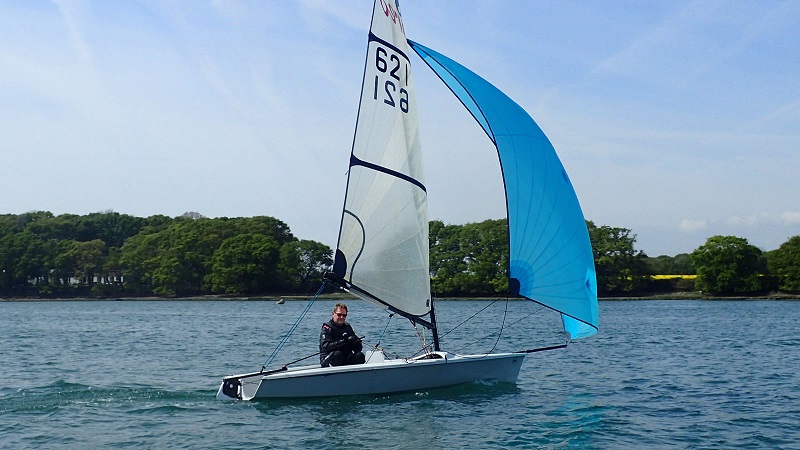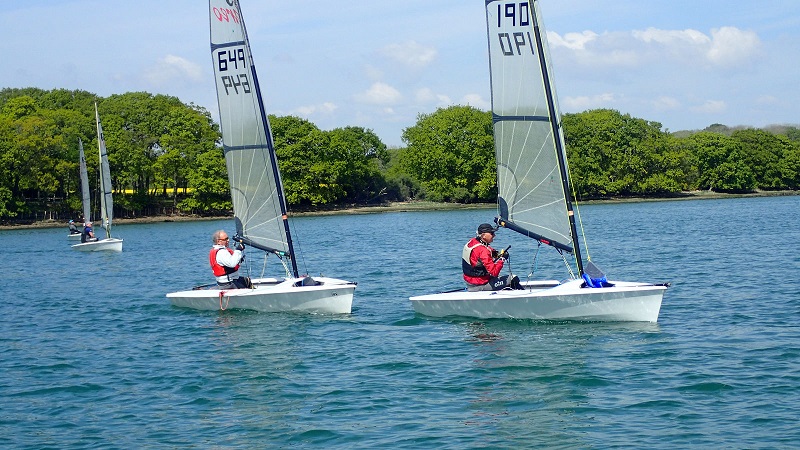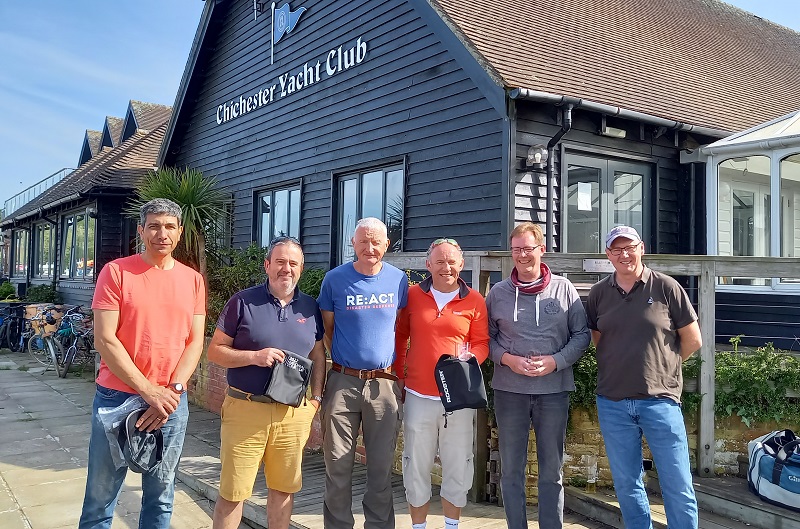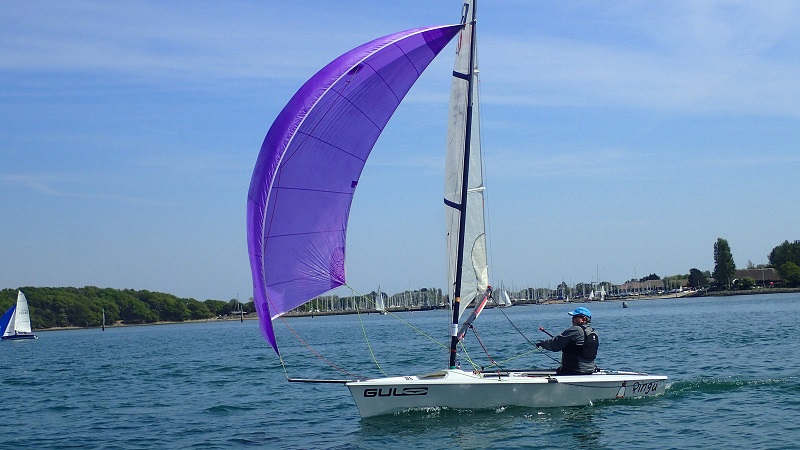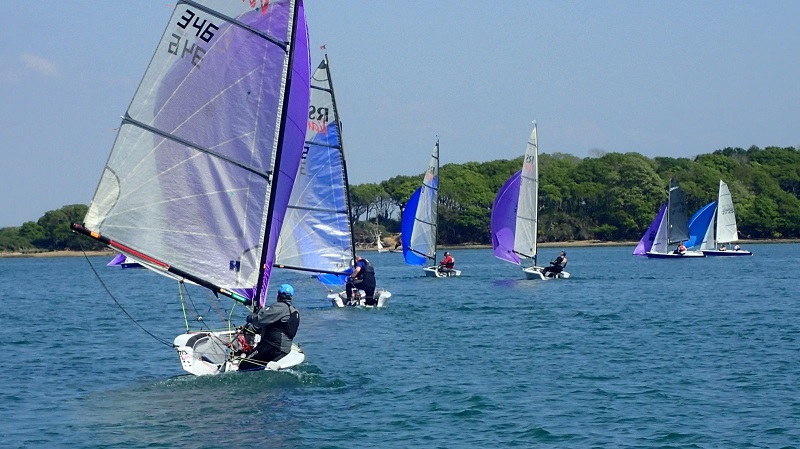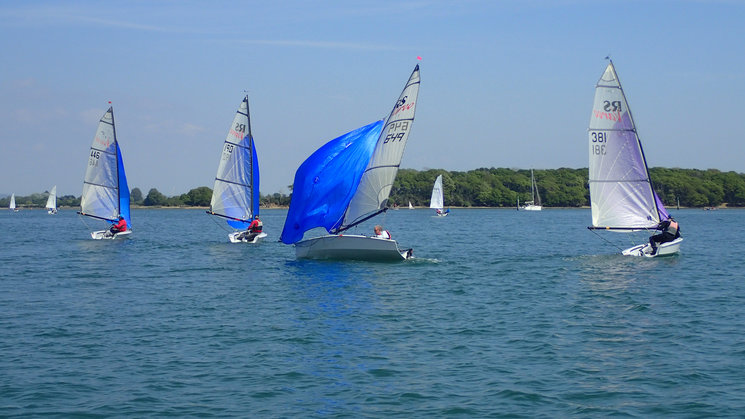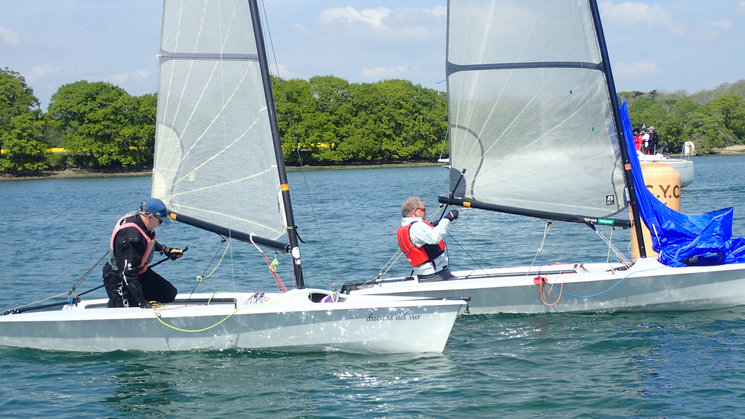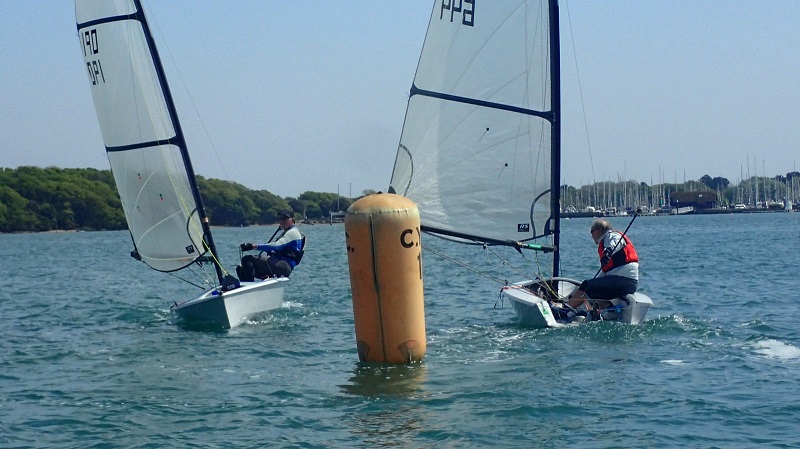 RS Vareos at Chichester Yacht Club for Rooster National Tour 30 April 2022
The RS Vareo fleet met at Chichester Yacht Club for a one day event Saturday 30 April. This was the second event in this year's Rooster National Tour, this time shared with the 2000s.
It was a lovely sunny day of course - Chichester being officially Britain's sunniest spot! Three races were scheduled across a 3 1/2 hour window either side of the day's high tide - a tall order with forecast light to no wind and variable direction.
We launched in good time to get to the race area with just enough following wind to get us all there on schedule. The wind then died but only as the tide became slack so we were able to wait comfortably. After a short delay a light breeze set 90 degrees clockwise from the original and the race team quickly set the windward mark to get us started. Although it was only a short beat across the channel, it went very light and shifty so it took us what seemed an eternity to get to the first mark. Luke Fisher and Chris Abbott got away to have a mini match race finishing well ahead of the pack. The rest of us swapped places dramatically as the wind switched about with Mark Green and Nick Crickmore getting around mark one next and then the wind turned a further 90 degrees to blow directly upstream making the downwind an exciting broad spinnaker reach of about three minutes. Nick got a better spinnaker hoist and pulled clear to take 3rd. The next 'upwind' was a fetch just too tight for spinnakers followed by another downwind blast and short return to finish.
The wind eased a little for race two but with a repositioned windward mark gave us three laps of proper beats and runs. The order was quickly established with the same order first three. Nigel Tinkler, returning to the RS Vareo after a long break, started to get into gear with a 4th place finish.
Race three started as race two and the wind held long enough to complete the race with the addition of the tide starting to ebb to take into account. Luke led from start to finish but there were numerous place changes between Chris, Nick and Nigel fighting for second up to the last windward mark where Chris went right into more wind with some 2000s, but Nigel went inshore out of the tide which paid handsomely and got him 2nd. Nick ran aground at the start of the last leg to the finish showing Mike Dicker exactly where to tack off to beat him for 4th place.
There was just enough wind left to get us all home in time for tea and cakes before the prize giving.
A clean sheet of firsts for Luke to win overall.
Chris was second with two second place finishes.
Nigel just beat Nick to 3rd on count back with six points each.
Rooster National Tour prizes included mid-fleet hero to Nick Crickmore and Fidelis to Mike Dicker.
No duckhams prize this time as we all managed to stay upright.
Our next RS Vareo Rooster National Tour event is Llandegfedd SC 14-15 May. Find the info here
Report by Nick Crickmore
Sailing photos thanks to Chichester YC. Competitor photo thanks to Stephanie Abbott.
Up on Y&Y here
RS Vareo Open Meeting 2022
Chichester Yacht Club
Results are final as of 14:47 on April 30, 2022
Overall

Sailed: 3, Discards: 1, To count: 2, Entries: 7, Scoring system: Appendix A

Rank
Sail No
Helm
Club
Race 1
Race 2
Race 3
Total
Nett
30-Apr-22
30-Apr-22
30-Apr-22
1st
621
Luke Fisher
Emberton Park SC
-1
1
1
3
2
2nd
649
Chris Abbott
The Nottingham SC
2
2
-3
7
4
3rd
190
Nigel Tinkler
Llandegfedd SC
-7
4
2
13
6
4th
446
Nick Crickmore
Waveney and Oulton Broad SC
3
3
-5
11
6
5th
346
Mike Dicker
Dell Quay SC
-5
5
4
14
9
6th
372
Mark Green
CYC
4
-7
6
17
10
7th
381
Tim Spencer
CYC
6
6
-7
19
12