Results / Illuminis RS Vareo Inlands Milton Keynes SC - 25/06/2022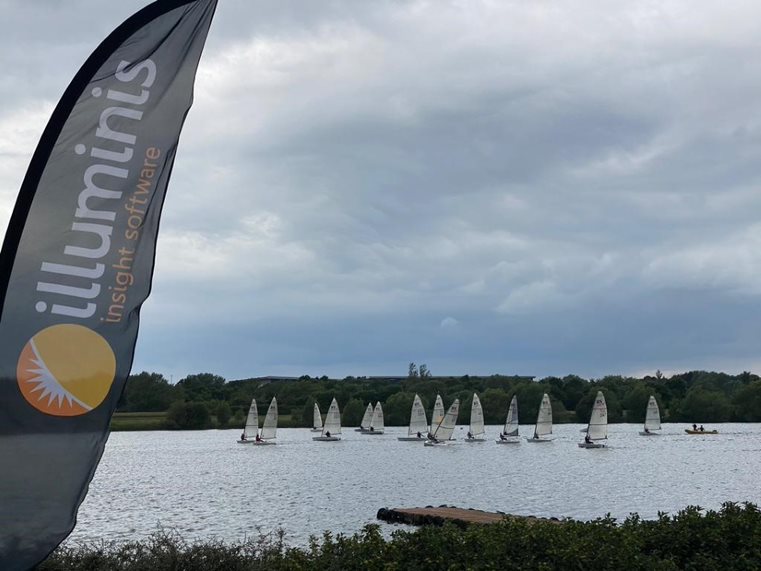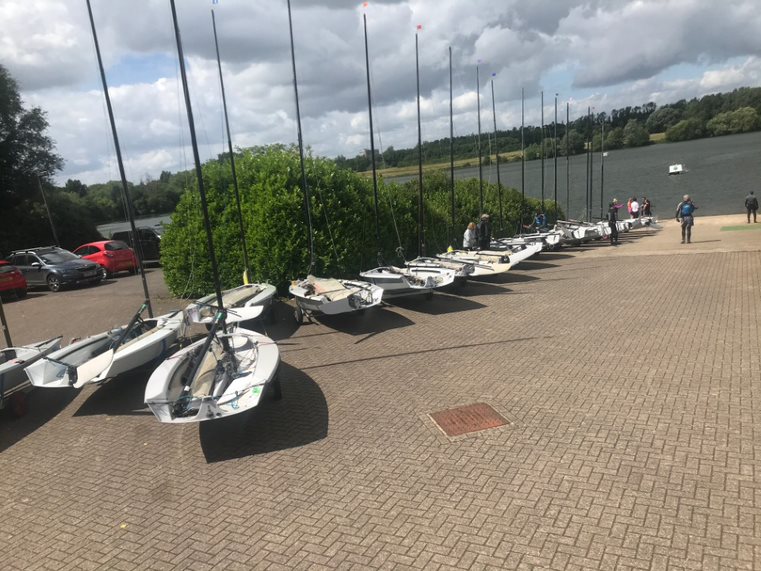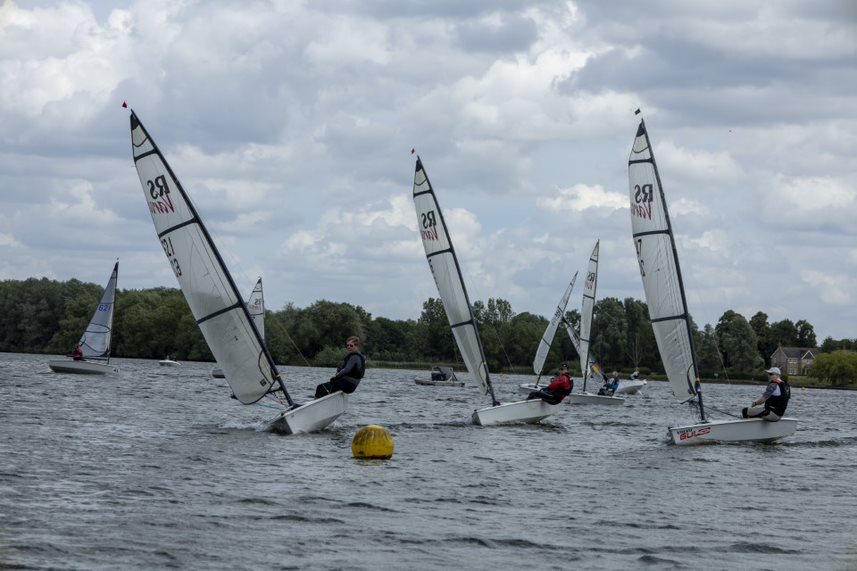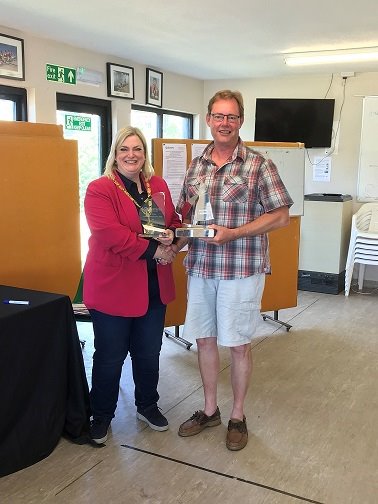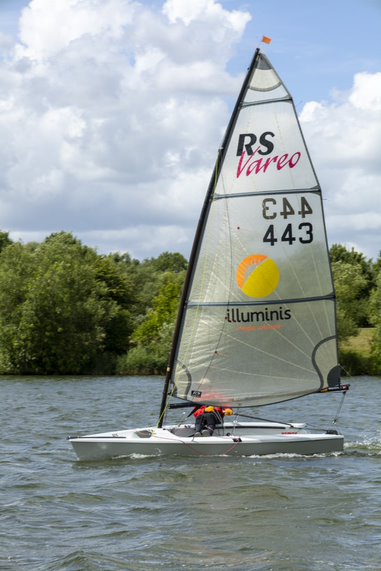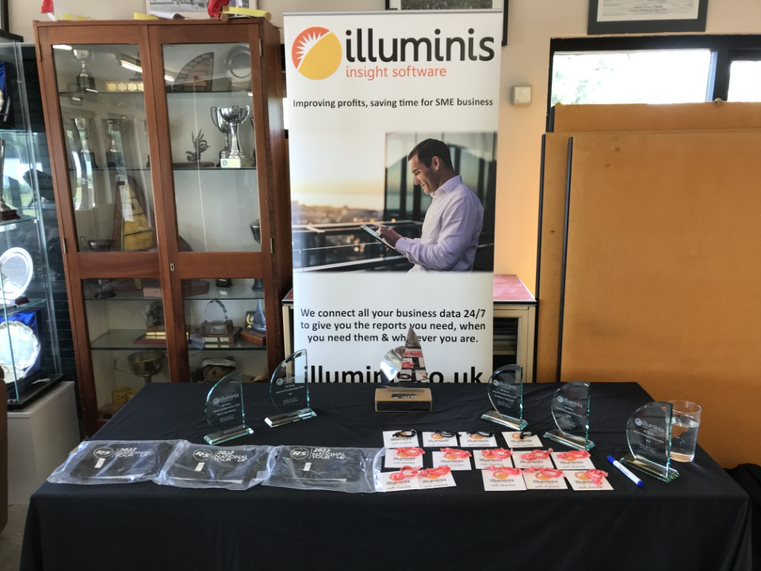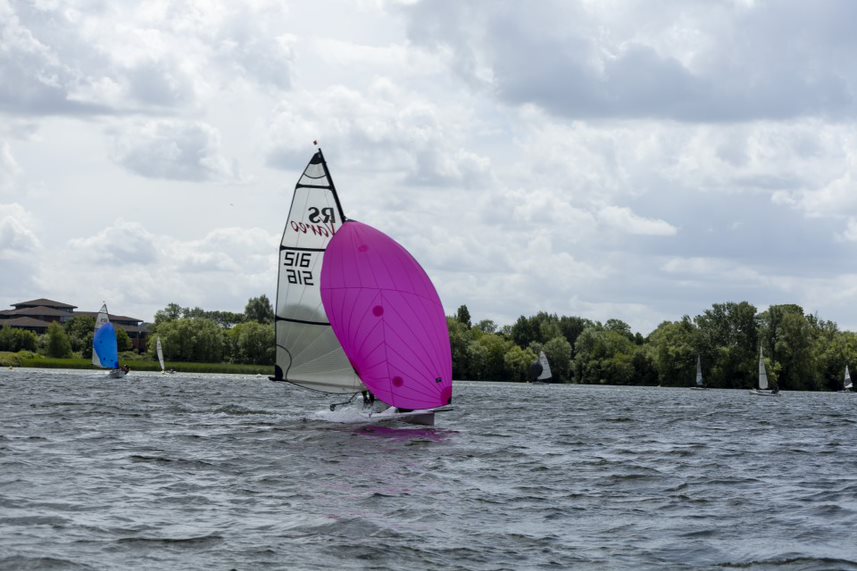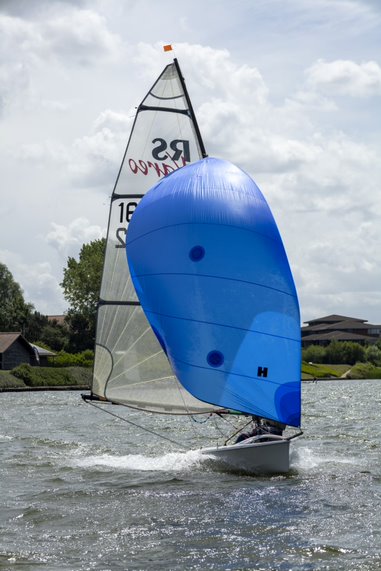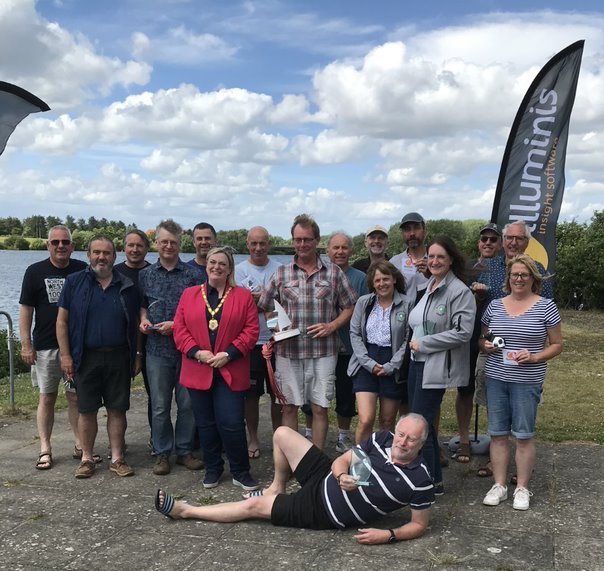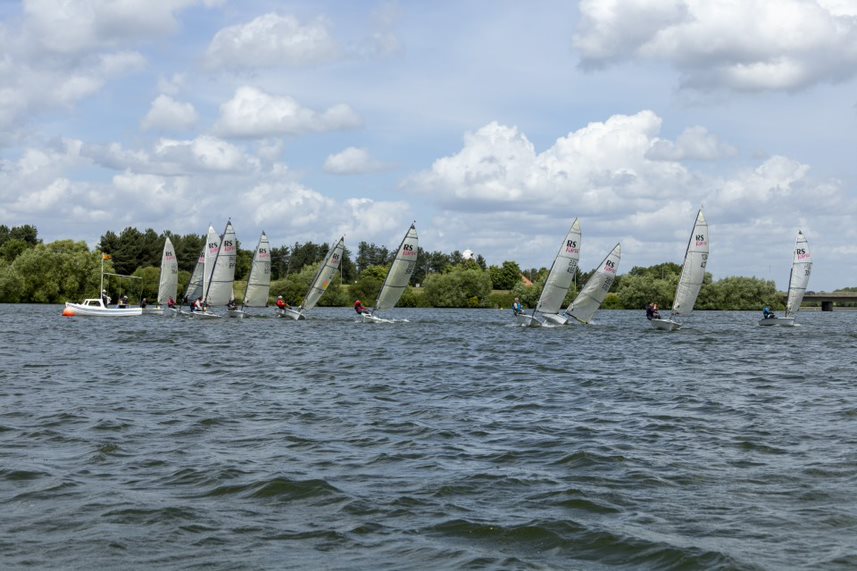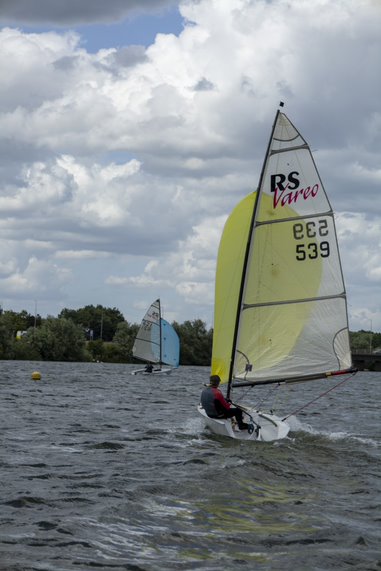 Mark Tufnell took the sailing photos and made a great video here
Prize giving photos of Milton Keynes Mayor Councillor Amanda Marlow presenting the prizes by Lu Penn Howard
Dinghy park photo by Nick Crickmore
Illuminis RS Vareo Inland Championship, Rooster RS Vareo National Tour event number four
Last weekend saw a wonderful entry of twenty RS Vareos for the Illuminis 2022 Inland Championships at Milton Keynes Sailing Club, The event was also a part of the Rooster National Tour. Enticed by a free training day with RS legend Pete Vincent on the Friday before the weekend, the entry also featured 10 sailors at their first RS Vareo Open.
The training day saw 16 boats coached in two groups in the morning by Pete then, after a welcome lunch and my wife Moira's cakes, some larger whole fleet exercises in the afternoon. Luke Fisher also ran a clinic on boat set-up. The day was finished off by those staying locally with pizza and beer while swapping stories from what had been a great day on the water and wondering about the weekend weather which was forecast to be STRONG.
And so it turned out. Saturday's forecast mph winds of mid-teens gusting high twenties was right on the button but thankfully straight down the full length of Caldecotte Lake giving Race Officer Keith King the ability to set the ideal Windward Leeward course.
It was great to see 17 boats line up at midday for the start of race one. Alan Bassett got away well and led from Luke Fisher, they would swap the lead each lap with Alan going strong upwind but Luke getting past downwind, including on the final lap to take the win, from Alan second. Ex Milton Keynes sailor Howard Astley-Jones took third, and in only the third time sailing his RS Vareo (but an experienced Buzz sailor) Stuart Bailey fourth. Elsewhere in the fleet we were having a ball piling downwind with the kites up in the exhilarating gusts with several early baths being taken. Mike Dicker was sailing so consistently he crossed the line in eighth on almost every lap of the session. Marie Marshall found the going too tough, even with my borrowed storm sail, and retired, along with Dave Pickett caught in a minor T-bone incident.
Neil Brinkworth and Nicki Fisher opted for an early lunch leaving 13 of us to start race two. This time Luke managed to hold Alan off for the whole race although he was never far behind. Howard was holding third until missing a shift chose the wrong end of the downwind gate letting Nick Crickmore past. He managed to get back past Nick, as did Stuart to take another 4th. With that it was time for a great lunch provided by the Illuminis Shore Team of Moira, Lu and Marian with more cake.
Back on the water around 3pm we were re-joined by Marie, Nicki and Neil with fire in their bellies (or perhaps just cake). Another good start from Luke, Howard and Stuart saw them leading at the windward mark before the ensuing chaos and capsizes in a very gusty and shifty corner (OK, I might have had a little to do with it too with a very poorly timed tack, oops). Luke and Howard swapped the lead for three laps in another great battle before Luke dropped it in on a gybe as some very strong gusts took their toll right across the fleet (three swims for me in that race). Howard, having heard Luke shout something about "water skiing" as he passed him, coped really well to take the bullet from Luke, then Stuart with Alan pulling back to 4th after being 8th at the end of the first lap. Marie, Mark Blomfield and Doug Abrams decided their day was done.
So one more race to finish a great day. Luke lead from start to finish ahead of Howard in an epic tacking duel upwind. Howard then traded second with Stuart before fighting back to finish just a few seconds ahead. Chris Abbott in a fine battle with Nick C managed to pass and hold on for fourth. Meanwhile further back, the emerging Silver Fleet including Jim Short, Mark Oakton and Serena Stewardson were holding on and having little battles of their own and getting round the course with plenty of "moments" to set the heart pumping. Neil Brinkworth, who normally sails his RS Vareo on the River Trent without the spinnaker decided to leave it in the sock and take the short route down the middle of the course all afternoon. Mike continued his consistency streak with two more eighth places
The fleet came ashore to tea and (you guessed it) more of Moira's cakes, followed later in the evening by a fish and chip supper provided by Milton Keynes finest, Fenny Fish Bar. We were joined by some family members and the food was washed down with a beer, or two….
An early night was taken with the Sunday forecast being rather stronger than Saturday.
As Sunday dawned, thankfully the forecast had eased a little, so we could expect very similar conditions to Saturday. We agreed with new Race Officer Mark Tufnell that two races would be plenty and 16 of us headed back out to take on the elements, and each other where possible!
In race five Luke was OCS at the start and after the first lap was back in fourth leaving Chris to take the lead from Howard. Taking advantage of some clear air and favourable shifts Luke clawed his way back to the front by the end of lap two leaving Howard (2nd), Chris (3rd) and Nick (4th) to battle for the remaining places. I had a great battle with Serena until going in big time just before the leeward mark with the kite up only to look back to see her also upside down. We weren't the only ones on a day dominated by huge gusts and lulls across an average wind speed of 17mph.
And so to the last race. With the title in the bag Luke elected to do some coaching with those at the back struggling in the wind while Howard, Alan and Nick battled it out at the front, swapping the lead until Howard took it on lap three. On the final lap, Stuart stormed down the final run picking the favoured gate to pip Alan (3rd) and Nick (4th) to second.
And so we came ashore, exhausted and exhilarated from the pure joy of sailing the RS Vareo in a good blow. Lunch was ready with the final slice, or two, of Moira's cakes.
Our spectators for the last race included Councillor Amanda Marlow, Mayor of Milton Keynes, who thanked the sailors for coming to the event and presented the prizes and trophies to the fleet. In time honoured tradition, everyone went home with a prize, from a mini real concrete cow to a soft shackle.
Huge thanks to all the volunteers who ran the racing, manned rescue boats and ferried trollies. Thanks also to national tour sponsors Rooster and especially to Illuminis Insight Software. Oh, and did I mention the cakes, thank you Moira, and Lu and Marian.
My personal thanks on behalf of Milton Keynes SC and Illuminis to all of the competitors for coming to our event and making it the huge success it was, we really couldn't do it without you. See you next year.
Results:
1st and National Inland Champion, Luke Fisher, Emberton Park SC
2nd, Howard Astley-Jones, Rollesby Broad SC
3rd, Alan Bassett, Weir Wood SC
4th and Rooster National Tour prize winner, Stuart Bailey, Wilsonion SC
5th, Chris Abbott, The Nottingham Sailing Club
6th, Nick Crickmore, Waveney & Oulton Broad YC
7th, Paul North, Milton Keynes SC
8th and Rooster Mid Fleet Hero, Mike Dicker, Dell Quay SC
9th and first without using a spinnaker, Neil Brinkworth, The Nottingham SC
10th and Silver fleet winner, Serena Stewardson, Emberton Park SC
11th and Silver fleet second, Mark Blomfield, Emberton Park SC
12th and distance award, Jim Short, Royal Torbay YC
13th and Rooster Endeavour prize, Mark Oakton, Milton Keynes SC
14th, Doug Abrams, Draycote Water SC
15th, Nicki Fisher, Emberton Park SC
16th and mini concrete cow that's not a wooden spoon, Marie Marshall, The Nottingham SC
Report by Paul North
Up on Y&Y here