Results / Easter Egg Waldringfield - 17/04/2022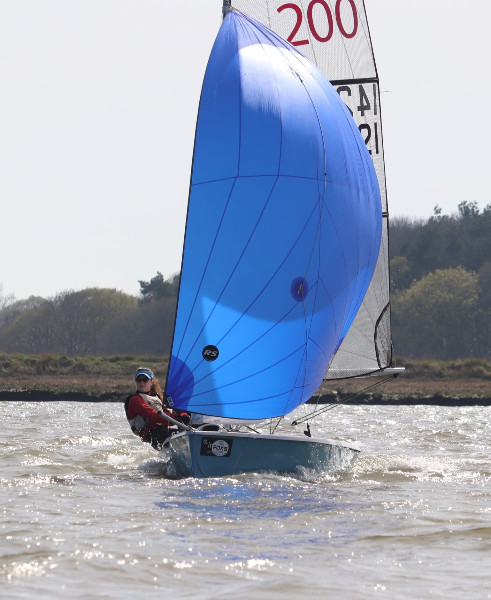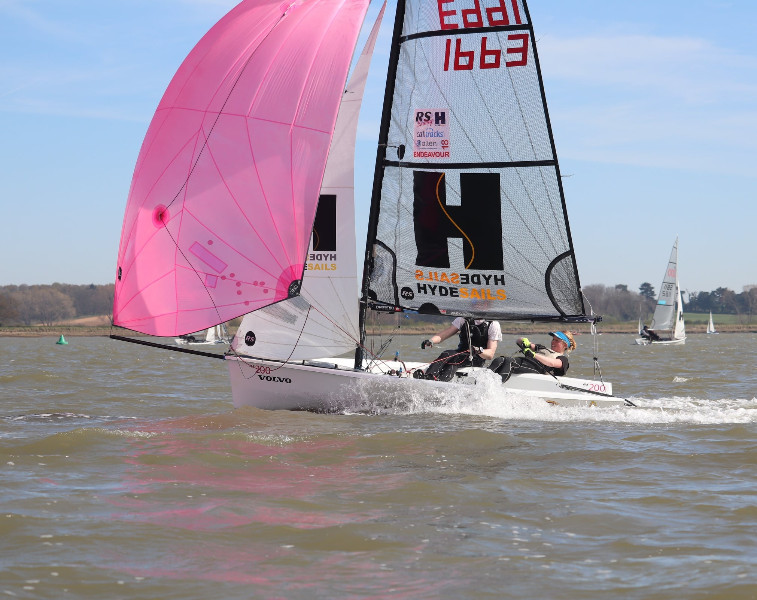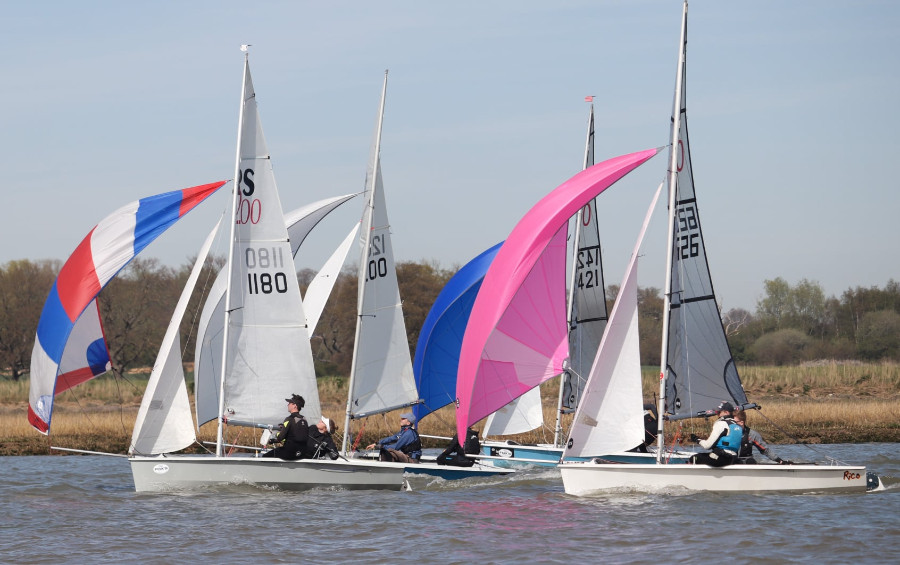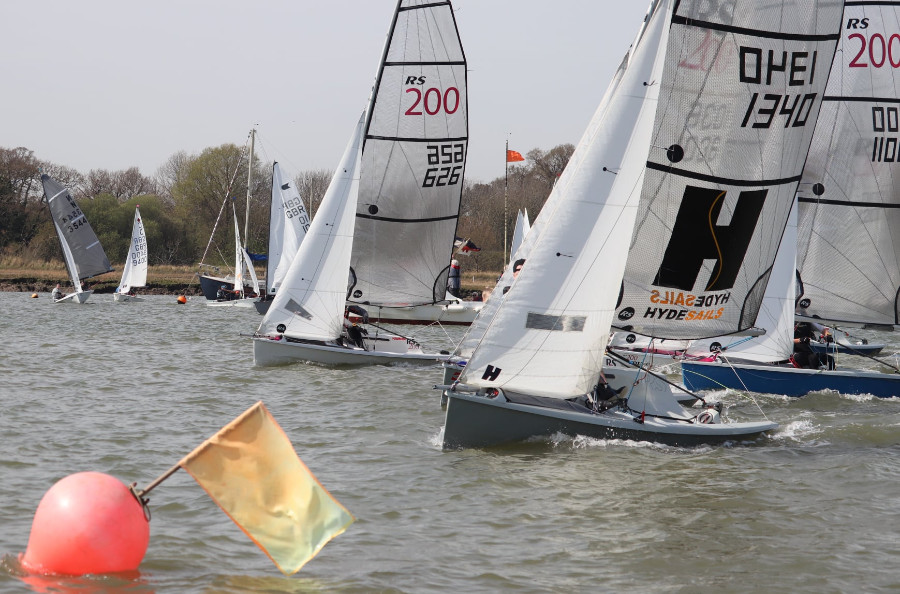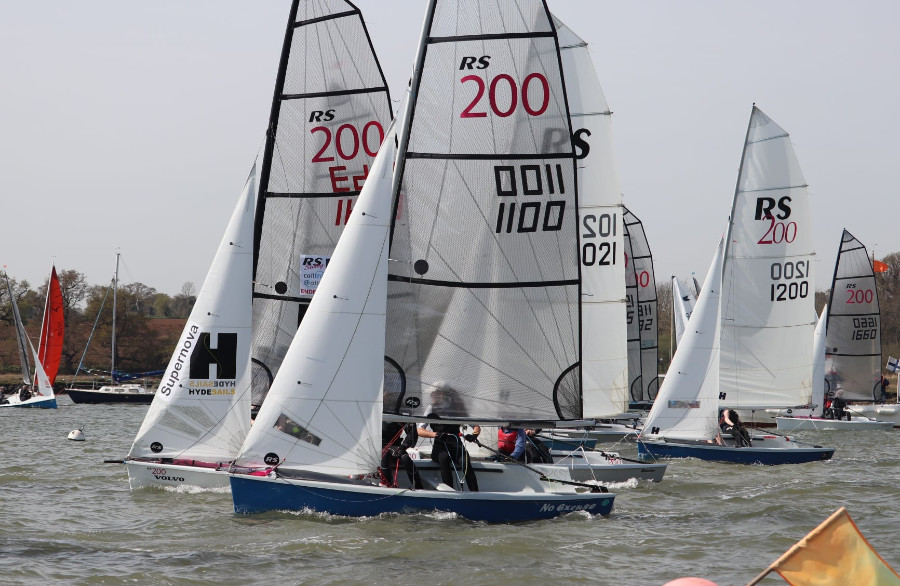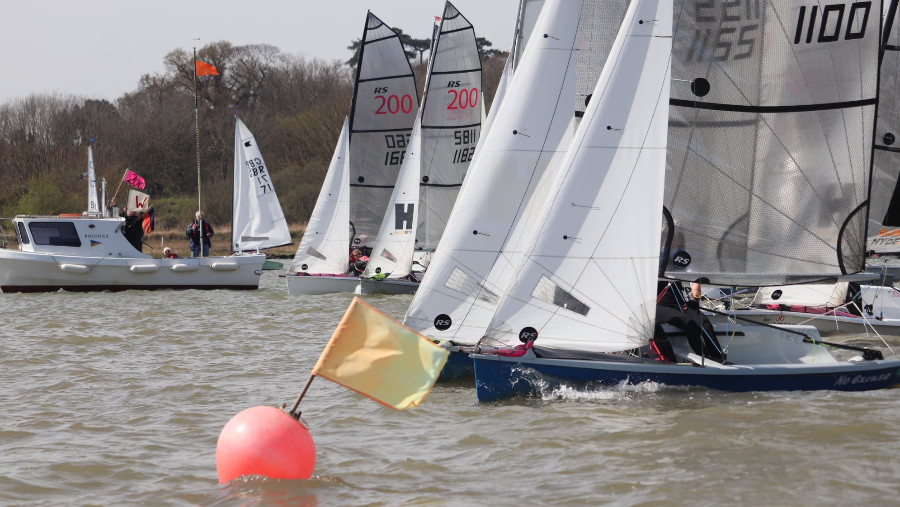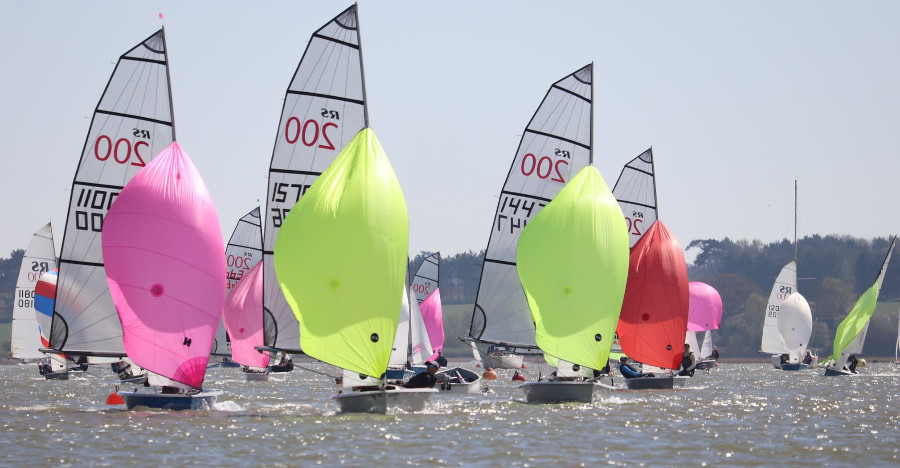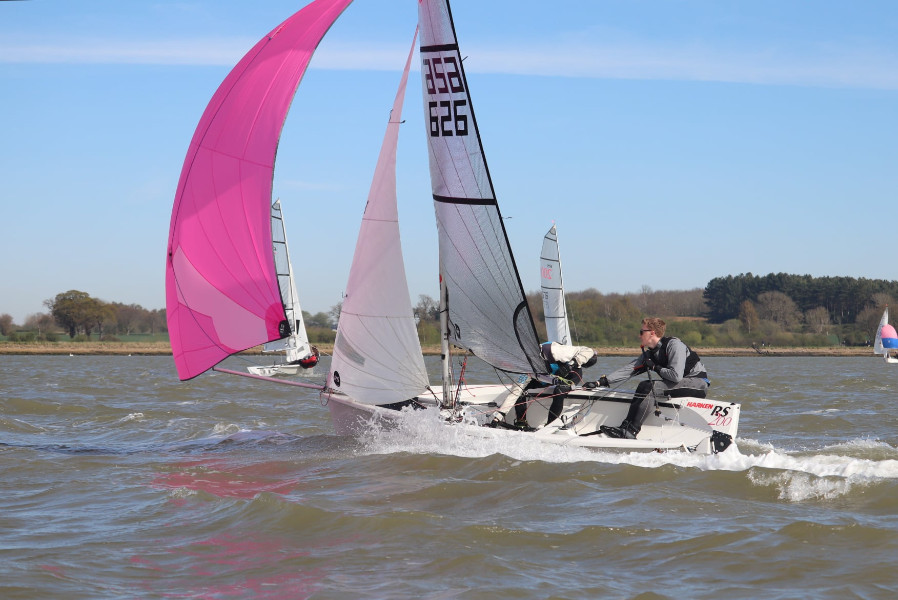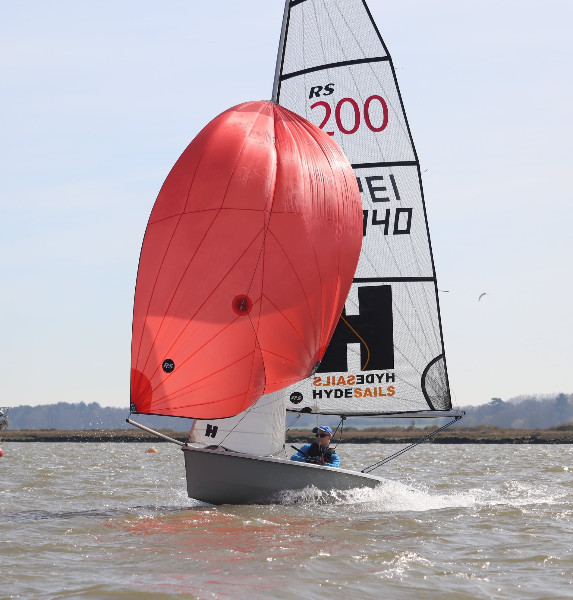 A great start to the Fox's Chandlery Great Eastern Tour at Waldringfiled, with a 20 boat entry meaning that the RS200s were the biggest fleet at this year's Easter Egg.
Congratulations to Stephen and Rebecca Videlo for their convincing win.
Report to follow.
Photos: Alexis Smith and Jon Cawthorne
RS200 Class
Rank
Class
SailNo
Club
HelmName
CrewName
R1
17/04/2022
R2
17/04/2022
R3
17/04/2022
R4
18/04/2022
R5
18/04/2022
Total
Nett
1st
RS200
1447
Waldringfield SC / Frensham Pond SC
Stephen Videlo
Rebecca Videlo
1.0
(4.0)
2.0
2.0
2.0
11.0
7.0
2nd
RS200
1576
Waldringfield SC
Alan Krailing
Libbie Bush
2.0
3.0
1.0
(4.0)
4.0
14.0
10.0
3rd
RS200
1155
Waldringfield SC
Ian Videlo
Alyson Videlo
(5.0)
2.0
3.0
1.0
5.0
16.0
11.0
4th
RS200
626
Lymington Town SC
Will Taylor
Matt Taylor
3.0
1.0
(5.0)
5.0
3.0
17.0
12.0
5th
RS200
1421
Waldringfield SC
MJ Gifford
Isobel Stewart
(7.0)
5.0
6.0
6.0
1.0
25.0
18.0
6th
RS200
1340
Chew Valley Lake SC
Ed Harris
Archie Goodhead
6.0
7.0
7.0
(9.0)
6.0
35.0
26.0
7th
RS200
1182
Waldringfield SC
Andrew Nunn
Lucie Nunn
4.0
8.0
4.0
11.0
(21.0 UFD)
48.0
27.0
8th
RS200
1021
Waldringfield SC
Cameron Harris
Max Stennett-howard
(10.0)
10.0
10.0
3.0
8.0
41.0
31.0
9th
RS200
1663
Waldringfield SC
Hattie Collingridge
Oliver Maclean
(15.0)
9.0
8.0
8.0
9.0
49.0
34.0
10th
RS200
1638
Waldringfield SC
Angus Collingridge
Conor Line
9.0
13.0
11.0
(21.0 DNC)
10.0
64.0
43.0
11th
RS200
1180
Waldringfield SC
Hannah Steele
Adam Steele
(13.0)
11.0
12.0
10.0
13.0
59.0
46.0
12th
RS200
1100
Frensham Pond SC
Bridgitte Nee
Toby Slump
11.0
6.0
9.0
(21.0 DNC)
21.0 DNC
68.0
47.0
13th
RS200
1200
Waldringfield SC
Imogen Bellfield
Alex Bell-Jones
(17.0)
12.0
17.0
7.0
12.0
65.0
48.0
14th
RS200
1209
Waldringfield SC
Geoff Mayhew
Sarah Northey
14.0
(16.0)
14.0
13.0
7.0
64.0
48.0
15th
RS200
1660
Frensham Pond SC
Ben Goult
Martin Goult
8.0
15.0
13.0
(21.0 DNC)
21.0 DNC
78.0
57.0
16th
RS200
1072
Waldringfield SC
Toby Bush
Amelia Mayhew
16.0
(18.0)
18.0
12.0
11.0
75.0
57.0
17th
RS200
1643
Frensham Pond SC
Sam Goult
Sarah McEwan
12.0
14.0
16.0
(21.0 DNC)
21.0 DNC
84.0
63.0
18th
RS200
1031
Royal Harwich YC / Waldringfield SC
James Russell
Lucy Rains
19.0
17.0
15.0
(21.0 DNC)
21.0 DNC
93.0
72.0
19th
RS200
1036
Frensham Pond SC
Hannah Carruthers
Mimi Slump
18.0
(21.0 DNC)
19.0
21.0 DNC
21.0 DNC
100.0
79.0
20th
RS200
446
Frensham Pond SC
Peter Slump
Neil Carruthers
(21.0 DNC)
21.0 DNC
20.0
21.0 DNC
21.0 DNC
104.0
83.0